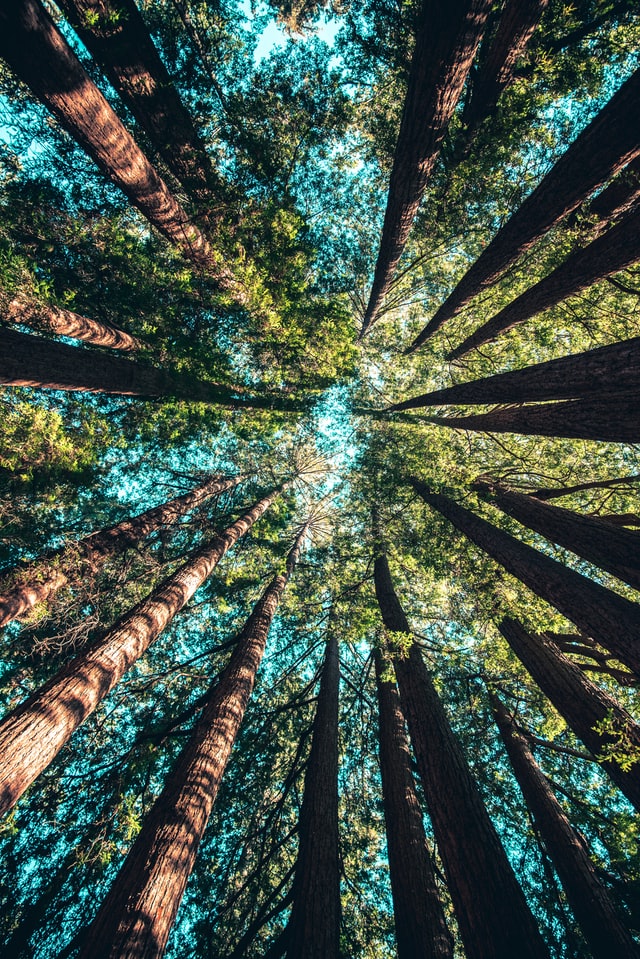 Is it Time to Hire Professional Tree Service?
Trees usually bring peace and happiness to us and our community because it makes our place beautiful and more aesthetically pleasing. But trees can also cause us worries and problems especially when it endangers our safety and can potentially destroy our properties. That is why it is very important to have regular tree care and maintenance. This will not only prevent you from experiencing any potential catastrophes but also this is essential for your trees to grow healthier and longer its lifespan.
Do you have any tree issues, concerns, or problems? Is your tree dying? Broken? Or damaged? If you are facing these hurdles in your home do not hesitate to call us now and we will help you!
Roe's Outdoor Services, Inc. is a brilliant professional team that will cater to all your tree care needs for hassle FREE. Let us do the dirty work for you! We are your partner and tree care solution provider. We have all the tools, equipment, and over 10 years of tree care experience. We will safely and effectively remove all your tree worries and problems!
Benefits of Hiring a Professional Tree Care Service
1. Injury and Accident Prevention:
Tree pruning and removal usually need some special tools and equipment for it to be more efficient and effective. If you are planning to do it by yourself, there's a high chance and risk that you can get yourself hurt in the process. First of all, you don't have the proper equipment and secondly you don't have the knowledge and experience a tree care professional does. Lastly, your tree is most probably too big for yourself to handle alone. So why hassle yourself? It is better to leave this job to the tree care experts to prevent these unwanted injuries. We have the best team that has the full expertise and complete protective gear, tools and equipment. We will ensure your safety while we are working on your tree.
2. Save Time:
You have to know that taking care of your tree takes a lot of time and effort. It takes too much responsibility. If you're a very busy person, it's better if you hire tree care experts who can do the work for you. We will help you do the job faster, effectively and efficiently. We have 10 years of experience and we know the best methods and techniques to get the work done in the shortest time possible.
3. Quick Emergency Response and Action:
Trees are usually strong and sturdy, but when it gets old its branches and body gets weaker and more brittle. Strong storms may cause your weaker trees to fall easily, causing possible risks and damages to your properties. You need a tree care service company that you can contact in these emergency situations. We will make sure to effectively remove the tree debris and ensure that there's no more risks and damages to your property. We are knowledgeable of tree rehabilitation procedures that can help avoid further damages to you, your property and your neighborhood.
4. Effective Tree Management:
Tree Maintenance is essential for its healthy growth. We are tree care experts that can reduce and prevent any disease, cite problems and insects or pests that can affect the tree's wellbeing. We also offer cleaning  services of your property from fallen trees, trunks, and grounds of any woody materials. We will ensure your home will not only be beautiful and aesthetic looking but also clean, safe and free from any fallen trees, trunk or branches.
If you are looking for tree care experts and professionals get in touch with us today. We will do our best to help you.
4 Things to Look for When Hiring a Professional Tree Service
There are so many tree care services existing not only in Louisville but also across the country. All of these companies offer almost similar tree services. When hiring certified arborist and tree service company, these are the 5 things you should keep in mind:
1. Insurance: It is very important to check first and know if the tree service company you are planning to hire is insured. Make sure that the company has liability insurance that will cover any possible damages that your property can potentially have. Knowing if the company has insurance is essential because it can protect you from being sued in the future if injuries or accidents occur.
2. Licensure: Before hiring a tree service company, make sure that the company is legitimate and licensed. Check if the company's license is updated and meets all the requirements for tree removal in your area. They should be certified by the government and authorities. It is illegal to operate a tree service without any license.
3. Quotation: When you hire a tree service company, it is very important that you ask first about the company's service fees. Companies usually provide a free estimation of their service, so don't hesitate to contact and inquire about costs. Make sure that they give you a complete detailed and written estimation of all charges. This will help prevent unexpected charges in the future.
4. Equipment: The tree service company should have all the complete and latest tools and equipment. Maintained cranes and trucks are essential in tree management and maintenance. Make sure they have the necessary equipment that will guarantee the job is done well, efficiently, and effectively with the most minimal damage to the rest of your property or your neighborhood. Check if they have the complete protective gear that will ensure they work safely.
Roe's Outdoor Services inc. is a tree service that will provide you full service for all your outdoor needs. There is no tree too big or too small for us. Do not hesitate to contact us. We will give you the best tree care solution. We have the best team of tree experts that offers tree care and outdoor services.
When you want a service that simultaneously cares for the environment and the preservation of your property's value and appearance, call Roe's Outdoor Services, Inc.
We always strive to provide our customers with the highest quality of workmanship!