Tree Planting
(Tree Health Care Management)
View Our Tree Planting Projects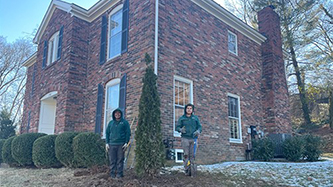 Tree Planting: Right Tree. Right Place. Right Way.
Proper tree planting and transplanting are important but frequently overlooked. Do you know that improper tree planting can affect the health and longevity of your trees?
Tree planting is not a simple task and easy to do. Tree planting needs serious planning. You need professional help and experts to know what kind of tree is the best to plant in your property, where's the best place to plant it, and how to properly take care and maintain it. 
Roe's Outdoor Services, Inc. will help you in growing a strong, beautiful and healthy tree. With our complete equipment and utilities, we will plant your trees efficiently and safely.
How to Choose the Right Tree to Plant?
Selecting the right tree to plant will save you a future headache because of roots damaging your house's foundation or of falling leaves constantly at your front door. Here are some tips on choosing the right tree to plant for your home:
1. Plant a tree that is native to your region. By planting local trees, you help local wildlife in your neighborhood live and thrive. Not only will it strengthen the ecosystem in your neighborhood, but it will most probably flourish more in your backyard.
2. Get the measurements. By finding out its exact length, width, and height, you can determine more precisely if the tree you have chosen will fit the location where you intend to plant it.
3. Before planting, give some proper spacing. Plant small trees 8 to 10 feet away from your home so that it will have enough room for them to spread out as they grow. 
4. Consult with your local tree service. Save your time and effort and ensure the best tree is planted on your property by consulting with the tree experts. They will know the perfect tree species and the best tree planting techniques that will help it thrive and grow healthily. .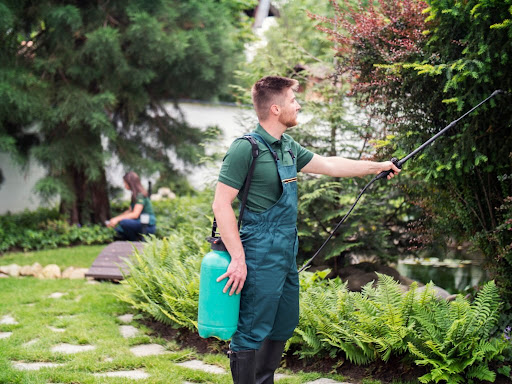 Benefits of Hiring a Professional Arborist for Tree Planting
Roe's Outdoor Services, Inc. can help you by:
Choose the perfect tree for your property.
Find the best place to plant your tree.
Prevent and control pests and diseases.
Maintain and manage your tree's health and growth.
With 73,300 tree species currently existing in the world, selecting the best tree for your home can be really very overwhelming. From selecting to planting trees, Roe's Outdoor Services, Inc. is here to help and guide you through the entire process. Our expert team will ensure your newly planted tree will thrive and survive the ever changing weather and climate conditions, enhance your property's appearance, and increase its market value.
Tree Health Care Management
Just like people, trees need care and attention in order to maintain their good health. Tree care health management involves regular monitoring and using preventative treatments to ensure your trees stay healthy.
Roe's Outdoor Services, Inc. team can assess and maintain your tree's overall health and appearance. Our tree planting service includes maintaining the soil's health, analyzing your tree's structural integrity, moving and replanting of tree, diagnosing the tree's symptoms, and preventing and treating tree diseases and pests.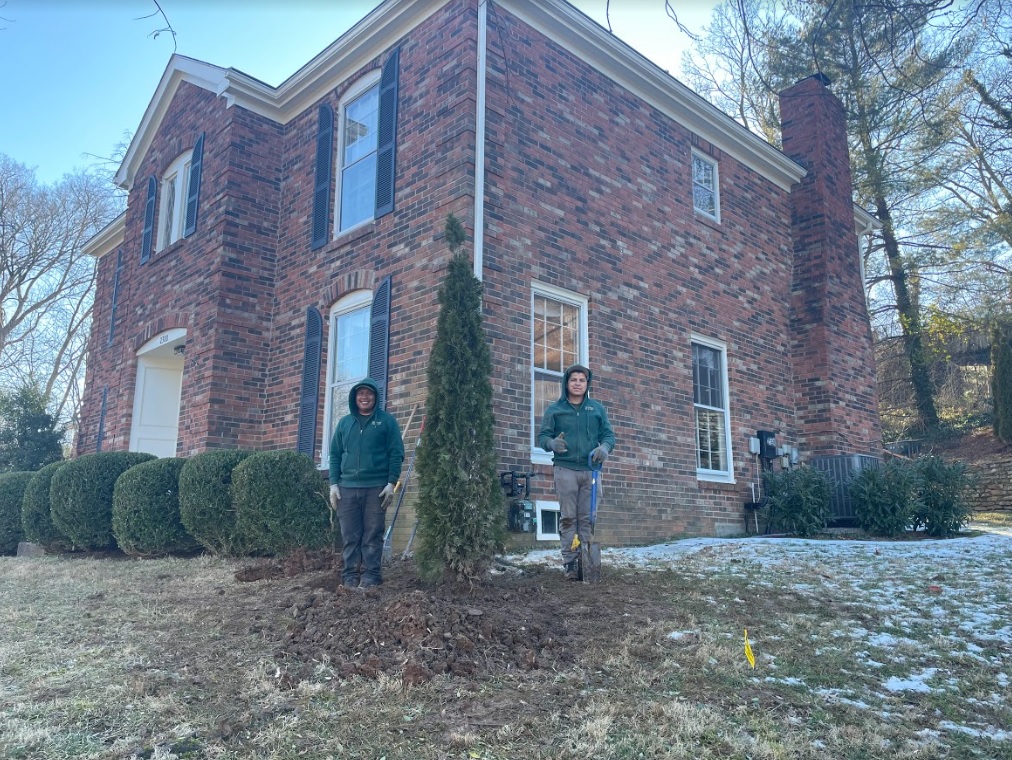 Why Choose Roe's Outdoor Services Inc.?
Highest Quality of Workmanship
More Than 10 Years of Work Experience
Licensed and Certified Arborist
Handle All Jobs! No Tree is Too Big or Too Small
Customer Satisfaction Guarantee
Our brilliant team uses up-to-date techniques, highly maintained equipment, skilled procedures, and effective strategies to safely remove trees. Contact us for a FREE Consultation!
Tree Structure Evaluation
Stump Grinding and Removal
Land Clearing and Maintenance