What is Land Clearing?
Land clearing is the process of removing trees, shrubs, bushes, and other obstructions. It can make a piece of property more accessible and usable for constructing your houses, buildings, parks, structures, or any other projects.
When is Land Clearing needed?
There are a few situations in which you may need land clearing service, and these are:
Prepping of a site for new construction
Properties are surrounded by a substantial amount of organic debris such as trees, shrubs, bushes, branches, and leaves.
Overgrowing vegetation surrounding the property and preventing it from being developed.
Damaged property due to natural disasters such as storm damage, fire, hurricanes, etc.
Can I Do Land Clearing by Myself?
Land clearing should never be done by yourself. Even if you have a small lot of land, it requires equipment, from hand tools to heavy machinery, for you to successfully complete the job safely and successfully. If you try land clearing by yourself, you'll find it isn't more affordable at the end of the day.
Save yourself all the hassle and unnecessary hard work by letting a professional team such as Roe's Outdoor Services, Inc. perform land clearing services. Get in touch with us today and book a FREE consultation to learn more about the services we offer.
Benefits of Hiring a Professional Land Clearing Team
Land clearing can benefit the property owners and the land itself. A professional land clearing team can customize a plan based on your individual needs. Some of the greatest benefits of land clearing include:
Enhance the usability of a property.
Pest protection and disease control.
Additional space for new plants.
Prevent unnecessary regrowth.
Protect property and residents.
Improves landscape appearance and soil health.
Promote the healthy growth of trees and plants.
Increases the property's aesthetics and land value.
Professional land clearing is a labor-intensive service that removes various debris from your property with minimal disruption to the environment, such as trees, stumps, shrubs, and bushes, as well as excess organic debris.
Do you need Land Clearing Services?
If you want to clear your lawn, backyard, or for your upcoming construction project, you will need a land clearing service. For experienced land clearing services that can work with any kind of land or property, look no further! Contact Roe's Outdoor Services, Inc. today and get your land cleared immediately!
Roe's Outdoor Services, Inc. are veterans in clearing all kinds of property from homes, businesses, or commercial lots. No land is too big or too small for us! We use the latest land clearing equipment, which means we do our work quickly, effectively, and cost-efficiently.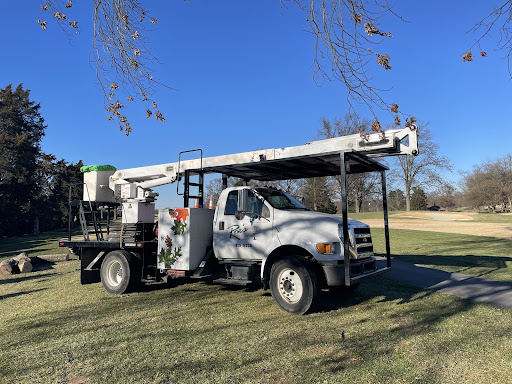 Why Choose Roe's Outdoor Services Inc.?
Highest Quality of Workmanship
More Than 10 Years of Work Experience
Licensed and Certified Arborist
Handle All Jobs! No Tree is Too Big or Too Small
Customer Satisfaction Guarantee
Our brilliant team uses up-to-date techniques, highly maintained equipment, skilled procedures, and effective strategies to safely remove trees. Contact us for a FREE Consultation!
Tree Structure Evaluation
Stump Grinding and Removal
Land Clearing and Maintenance