View Our Emergency Tree Service Projects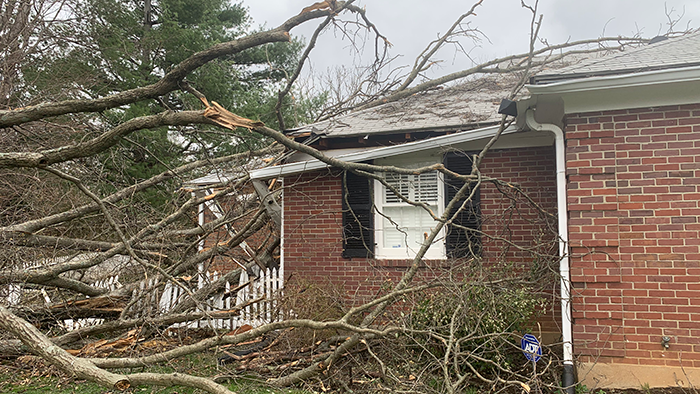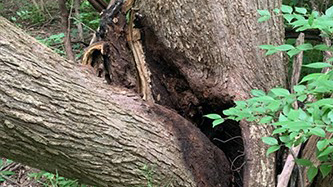 Common Emergency Tree Services offered:
Storms, hurricanes, earthquakes and wildfires are just some of the natural disasters that can damage and destroy your trees. These unfortunate events occur suddenly and unexpectedly.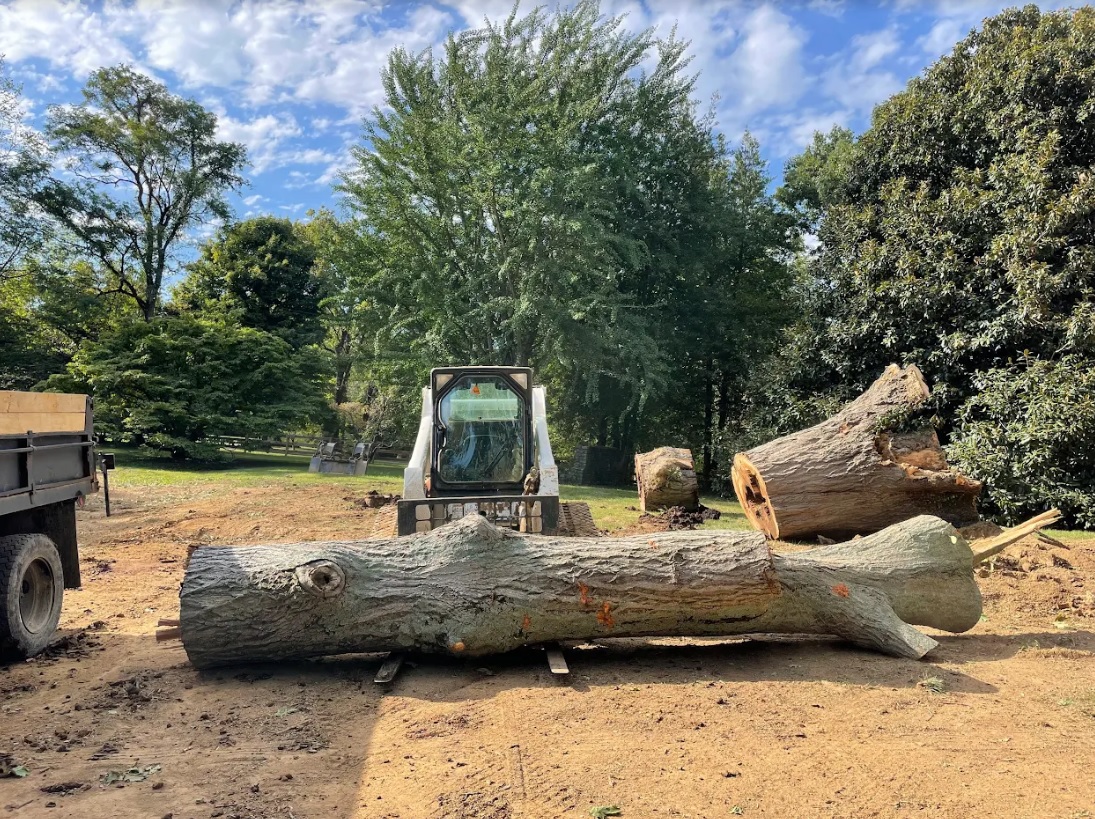 Not every emergency situation arises due to safety reasons. If you have suddenly decided to sell or rent out your home, you may have a limited time to remove unsightly trees. You can contact your local tree service company for an emergency service that will be able to take care of your tree problem immediately within your deadline.
What to look for in Emergency Tree Service?
Experience
The United States Department of Agriculture strongly recommends and emphasizes the need for skilled arborists to assess whether trees need to be removed or not. Arborists can assess your tree or branch and decide whether it needs to be removed or can be saved. They have the experience and technical skills to know how to cut around a damaged limb, inflicting minimal damage on the tree as possible.
It is ideal to hire your regular tree care service company for emergency situations so that they already have the familiarity with your trees.
Equipment
Removing huge fallen trees or broken branches requires special tools and equipment. Super tall trees can be challenging to reach, you need special equipment such as a crane or man lift in order to reach and remove branches without damaging your property. Tree debris should be removed before it begins to rot.
Tree service companies have the complete equipment to reach tall heights and to carry heavy debris. They also offer cabling and bracing that can effectively prevent the weak branches and trees from falling while healing from damages.
Availability
You need a company that is not only qualified but is readily available. In emergency situations, respected arborists in your area should respond immediately.
Make sure to know the full schedule of tree service companies in your area. Some offer 24-hour emergency services and some operate in a limited time. Knowing and saving their contacts can be very useful in case of an emergency.
If you are located in Louisville, Kentucky, you're in luck!
Roe's Outdoor Services, Inc. are experts in emergency tree care services. We have the best arborists in Louisville, who are fully accredited and highly experienced both in regular and emergency situations. We perform all the emergency tree services you need from removing, pruning, land clearing, cabling & bracing, and maintenance.
When do you need an Emergency Tree Service?
It's not always easy to tell if you need an emergency tree service right away. It can be difficult to tell if the tree is just naturally leaning or is already damaged. Here are some signs that you can use as a guide to know if you already need an emergency tree service:
Leaning Tree
Natural disasters and severe weather conditions can wreak havoc on trees. After a heavy storm or hurricane, inspect your property and see if any of your trees were damaged. Check for any soil erosion and root exposure. Trees with leaning trunks, broken branches or limbs can fall without a warning.
To reduce the risk of injuries, accidents or further damages to your property you should contact your local tree service immediately. Try to see if any of your electrical lines were damaged and contact your utility company for assistance. Do not attempt to handle them under any circumstances. Let the professionals do the work for you.
Wounded Tree
Tree wounds can be caused by vehicle accidents, animal damage, insect attacks or fire. These injuries can usually break the tree's body parts affecting its food and water conducting tissues. It can expose the tree's inside making it vulnerable to harmful organisms such as bacteria and fungi.
Immediate proper tree care can encourage callus growth and wound closure that can save the tree's life and improve its health. Tree care services are tree doctors and surgeons that can help you save and maintain your tree's health.
Sick Tree.
Infected and diseased trees usually have discoloration and decay of wood. Decay can structurally weaken the tree's stems and can shorten its life. It cannot be cured, but with proper tree care the process of decay can be limited.
Immediate tree care services can prevent further infections. Tree care providers are experts and knowledgeable of fast and effective ways to treat tree diseases. If your tree looks dry, weak and unhealthy it is strongly recommended that you call your local tree care services so that your tree will be given the proper care and treatment. This will not only extend your tree's life but will also prevent the disease from spreading to its neighboring trees.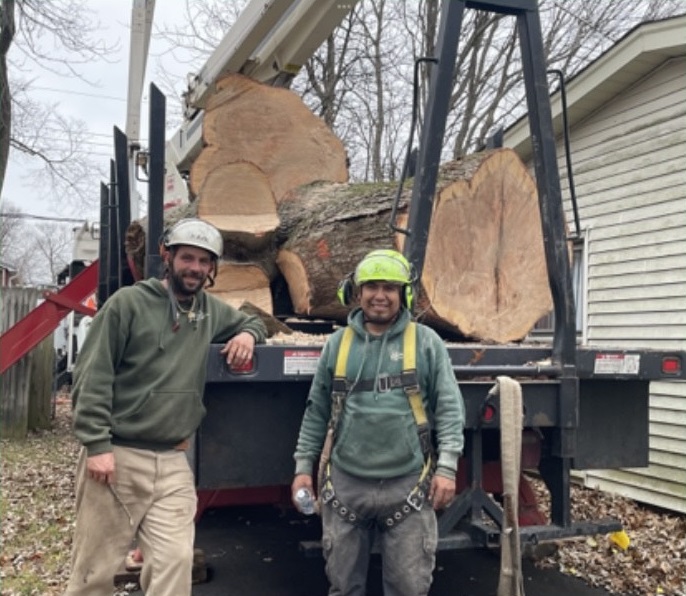 ROE'S OUTDOOR SERVICES, INC. IS AN EXPERIENCED EMERGENCY TREE CARE SERVICE. WE HAVE THE BEST ARBORISTS IN LOUISVILLE WHO ARE FULLY ACCREDITED AND HIGHLY EXPERIENCED BOTH IN REGULAR AND EMERGENCY SITUATIONS!
Why Choose Roe's Outdoor Services, Inc.?
Highest Quality of Workmanship
More Than 10 Years of Work Experience
Licensed and Certified Arborist
Handle All Jobs! No Tree is Too Big or Too Small
Customer Satisfaction Guarantee
Our brilliant team uses up-to-date techniques, highly maintained equipment, skilled procedures, and effective strategies to safely remove trees. Contact us for a FREE Consultation!
Tree Structure Evaluation
Stump Grinding and Removal
Land Clearing and Maintenance